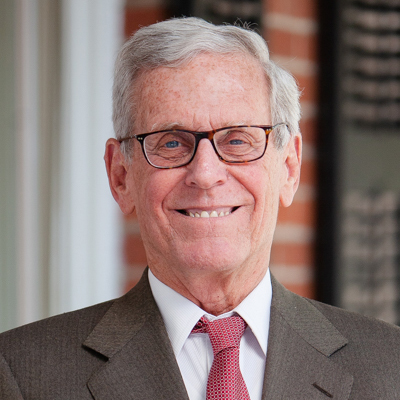 Contact Teresa Caron, paralegal to Ralph E. Tupper:
Ralph E. Tupper
Ned Tupper is a partner with Tupper, Grimsley, Dean & Canaday, PA, and has practiced law in Beaufort since 1978.  After growing up in Montclair, New Jersey, and Southampton, New York, Ned received his undergraduate degree from Newberry College in 1970, served briefly as a probation officer in Suffolk County, New York, and then received his J.D. from the University of South Carolina, in 1974.  He served as Dean of Admissions at the University of South Carolina School of Law, from 1974-1976 and as an Attorney/Advisor for the United States Tax Court, in Washington, DC, from 1976-1978.  In 1978, he joined the Dowling Law Firm, in Beaufort, at the time one of the largest law firms in South Carolina.  He has practiced law in Beaufort ever since.
Ned's work has crossed many spectra, both civil and criminal.  He has represented people and businesses great and small in civil matters.  Currently, Ned's practice includes the representation of clients in all areas of family law, as well as civil litigation.  He is admitted to practice in South Carolina and New York, and is also a much sought after mediator and arbitrator.
Ned has served as a part-time Municipal Court Judge for the City of Beaufort since 1987, and is widely known for bringing a human and sensible touch to that position.  Even those not attorneys, defendants, plaintiffs or jurors, have been known to spend an afternoon or evening watching his court.  He has been recognized by the The New York Times as "known for dispensing justice in cases of minor offenses with a puckish, lighthearted humor."  In Fall, 2014, Ned will be honored by the City of Beaufort by having his portrait commissioned and hung in his honor, recognizing his time and work in that position.  Ned has also served as a Beaufort County Magistrate since 2010.
Ned has been committed to serving the legal profession and local community, and has previously served as a member of the Beaufort County Joint Planning Commission, on the board of Beaufort Jasper Comprehensive Health Services, on the board of the Beaufort County Arts Council, and as an officer in the Beaufort County Bar Association.  Currently, Ned serves on the Penn Center Advisory Board.  He has also served as an adjunct professor at the University of South Carolina Beaufort, and taught undergraduate classes in government, and senior citizen classes on the legal system, through USCB's Creative Retirement Program.
Ned has been recognized by Super Lawyers as one of the top attorneys in the state of South Carolina.  He is also a Past-President of the Charleston Chapter of the American Board of Trial Advocates, an invitation-only organization that requires extensive experience as lead counsel in civil trials, and seeks attorneys who display skill, civility, and integrity.
Practice Areas
Civil Litigation
Family Law
Family Mediation
Memberships
South Carolina Bar
Beaufort County Bar
South Carolina Defense Trial Attorney's Association
American Board of Trial Advocates
Certified Circuit Court Mediator and Arbitrator
Certified Federal Court Mediator
Education
Newberry College
University of South Carolina School of Law
Court Admissions
All South Carolina Courts
U.S. District Court, District of S.C.
All New York State Courts
U.S. Tax Court
U.S. Supreme Court